Last night I went along to check out Kirk Fletcher at the Duke of Cumberland in Whitstable. I've been to this venue a few times before to see some pretty cool acts including the always excellent Tener Duende. I really like The Duke, they've gone all out in supporting live music and for that I am truly grateful.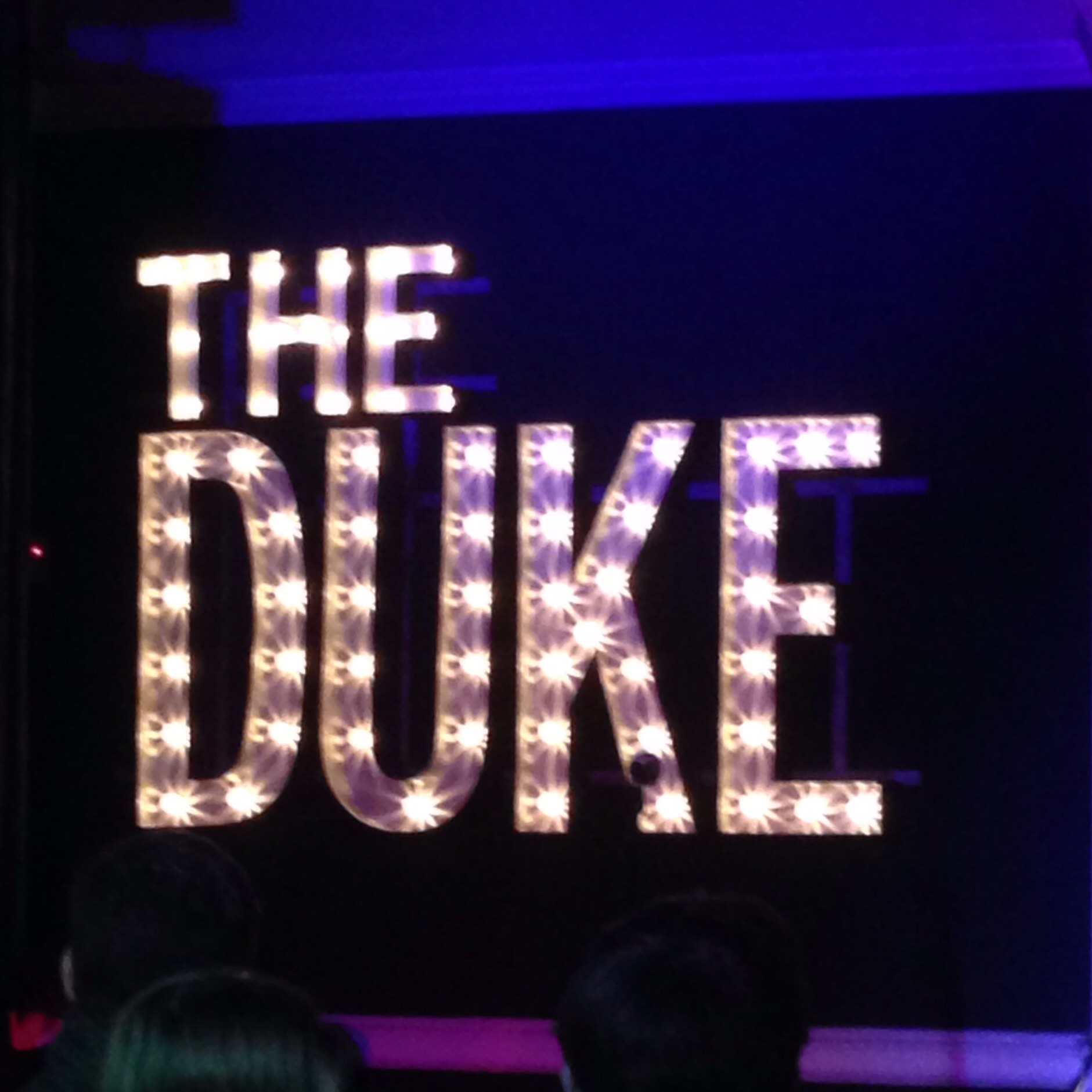 Several friends have recently mentioned Kirk Fletcher to me and Joe Bonamassa is quoted as saying he's one of the best Blues guitarists out there. That's more than enough reason for me, or anyone else for that matter, to check this guy out!
Rosco Levee & Nigel Feist
The opening support was from Rosco Levee and Nigel Feist. They put on a duo of acoustic guitar and harmonica with vocals from both of them. It was a good set and a great way to start the night. I've seen Rosco Levee and the Southern Slide before, in fact we've gigged together. He's definitely worth checking out if he's playing locally.
The Katie Bradley Band Featuring Dudley Ross
Next up, The Katie Bradley Band Featuring Dudley Ross. I've heard Dudley Ross' name many times on the local seen but I don't think I'd ever actually seen him play. I was suitably impressed, he's got some cool chops and Katie Bradley's voice is great. She's got the essence of all the female Blues greats like Etta James and Janis Joplin. There's a fairly subtle gravel in her voice which just comes out every now and then and is balanced by some sweet falsetto. I enjoyed this band a lot and I will definitely be going to see them again.
Kirk Fletcher
Moving on to the main act, Kirk Fletcher was actually performing with the Katie Bradley Band. From the moment he stepped on stage you can tell that he's a very warm, friendly chap, it just oozes out of him. And then he starts playing guitar…
What can I say, he's got a great feel and the tone from his Telecaster is really tasteful. I'm a little short but for a while I could actually see his hands (as my terribly blurry pictures will demonstrate) and when he pulls out a fast lick it's almost frightening how fast his hands move. Some of the tracks they played were very up-tempo and he was ripping out lightning fast repeating licks that sounded awesome. I'm more of a fan of British Blues guitar playing, with a bit more gain and a fair old whack of wah but this guy was captivating.
I would say that, for me, he didn't really slow down that much. Listening to his recordings I think he probably does normally but as it was the last night of the tour perhaps he was just really into it. That is not taking anything away from him though, he is truly a delight to watch play and I look forward to his return in May next year (2015).
Half way through the set they invited a guest vocalist, Simon Foster (seen in the pictures above), to join them on stage. What a great voice! He had so much soul and grit in there too, a real treat. Having looked him up today (everyone else seemed to know who he was, embarrassing!), it turns out he's a vocal coach at Canterbury Christ Church and, among other things, has previously directed the Official Tribute to The Blues Brothers. That explains a lot I think. Best to check out his live dates and hear him for yourself.
What a great way to spend a Wednesday night, discovering a myriad of new artists at one gig, many of them local. I look forward to keeping an eye on The Duke's gig listings. They have a recently redeveloped website – http://www.thedukeinwhitstable.co.uk/ – which is a vast improvement over the old one so I'm glad to see that they are really trying to push live music. Hopefully I can book up a slot there one night soon.
If you're looking for Kirk Fletcher, check out http://kirkfletcherband.com/ and on Facebook
The Katie Bradley Band can be found here – http://katiebradleyblues.com/ and on Facebook