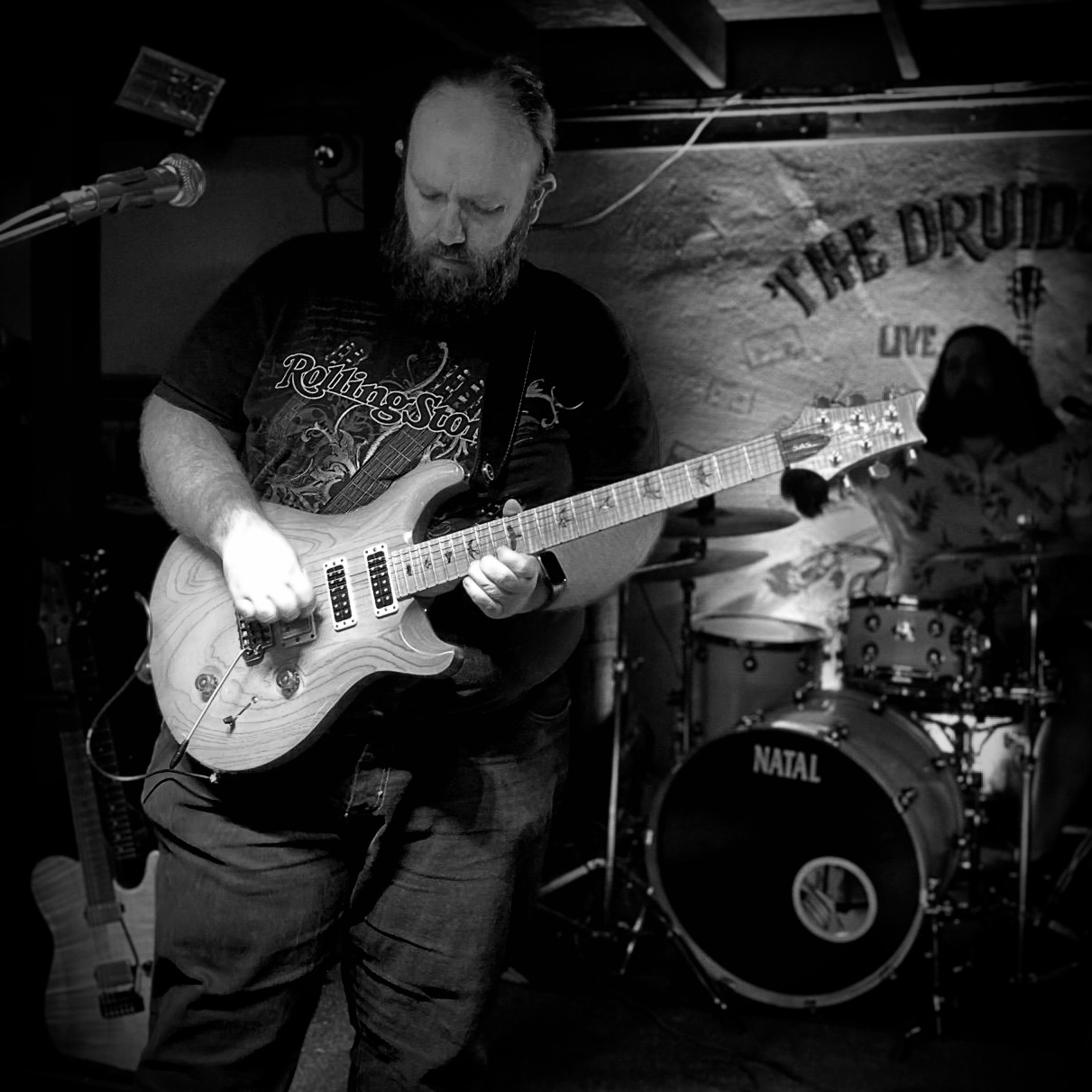 Joe Green started down a musical path at a very early age. There were always instruments around the house growing up but his main interest in guitar came at age 14. Since then (1998), Joe has performed with a range of original and cover bands across the UK as well as one or two shows in Europe. He also loves a good Blues Jam, several of which he runs around Kent throughout the year.
Blues Rock is the most influential genre on Joe's playing, although his tastes span many other genres as well. Guitarists such as Joe Bonamassa, Jimmy Page, Zakk Wylde and Warren Haynes are heavy influences on his playing and regarding vocalists Joe cites Myles Kennedy, Chris Cornell, Robert Plant and Glenn Hughes as his greatest idols.
Currently Joe is playing regular shows with multiple bands. Phat Gandalf, Black Sun Down, Wickerman, and The Icarus Incident are all regularly gigging throughout the year.
Joe has also picked up a bit of a reputation locally for being a collector of guitars and related equipment. More to come on this soon.
In 2022, Joe embarked on another new adventure – building guitars. He attended a 6-day course at Crimson Guitars where he built his first instrument from scratch. Read more about that in the blog.